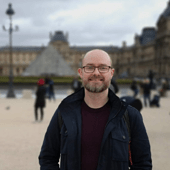 Neil Davies
Technical Lead – Cloud Operations
My work background is in Local Government, supporting desktops, data centre infrastructure, including SANs, server virtualisation and Microsoft Enterprise platforms for 14 years.
I have 4 years experience with AWS and Azure cloud platforms, designing, deploying, and supporting infrastructure and serverless systems.  I also have a large amount of experience with CI/CD pipelines and various automation systems.
In my personal life, I am happily married and have four wonderful children who take up most of my time, however when I do get some spare moments, I like reading and tinkering with a collection of Raspberry Pis and physical computing.