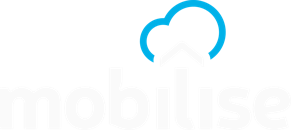 Adam Davies
Head of Cloud Operations – Cloud Operations
I have worked in the IT industry for over 15 years and have experience across central government, energy & utilities, retail and finance sectors. I joined Mobilise in February 2017, and have worked as a DevOps Engineer, a Solutions Architect and I now head up our Cloud Operations division. 
Since joining Mobilise, I have witnessed the incredible growth in the cloud computing industry and have seen Mobilise go from strength to strength. I'm passionate about the benefits the cloud can bring to organisations not only in terms of cost optimisation and performance, but also the innovation, transformation and change it can drive. 
As head of Cloud Operations, I work with enterprises to ensure their business vision is delivered through compliant and assured cloud architectures. I lead the design and technical implementation of cloud solutions, ensuring business goals are met with the most cost effective, performant and secure cloud services. 
Outside of work, I'm happily married and have a newborn son. I'm a keen Swansea City supporter, I love travelling, music, playing the bass, cooking, running and have recently taken up Brazilian Jiu Jitsu.